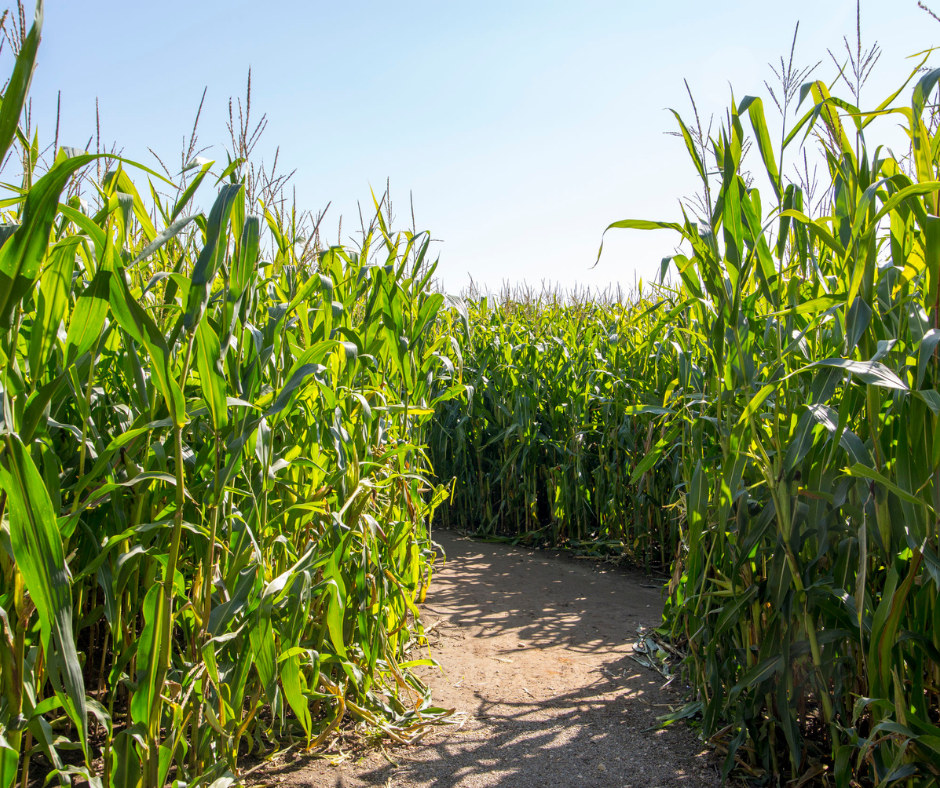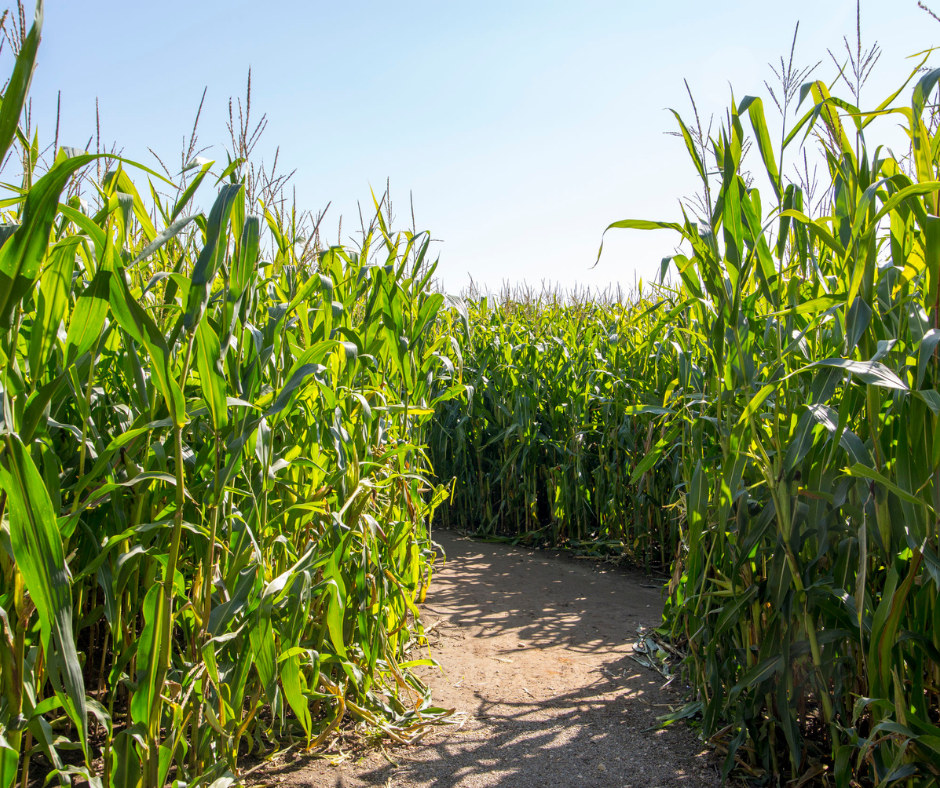 HOW DO I SWITCH MY TICKET DATE?
To switch your date, click the link in your order confirmation email from Shopify, the page will list all your tickets and you will see a "Change tickets" button, click that.
DO I NEED TO PRINT MY TICKETS?
You do not need to print anything. We will scan your QR code when you arrive. WE have other ways to find your tickets if you lost your code... so not need to worry!
DO YOU TAKE CREDIT CARDS?
We accept credit cards everywhere on the farm. The pony rides and snow cones prefer cash, but accept credit cards.
BABIES NEED A TICKET?
Two and under are FREE and do not need a ticket on WEEKENDS.
12 months and under are FREE and do not need a ticket on WEEKDAYS.
IS PARKING FREE?
Parking is very limited and we encourage carpooling. Parking is FREE for a car with 3+ people. Parking is $5 if you have less than 3 people in your car. PLEASE CARPOOL. We want Parking to be FREE for all!  
ARE PETS ALLOWED?
Unfortunately pets are not allowed at The MD Corn Maze in Gambrills :( EXCEPT DURING BRING YOUR DOG WEEKEND!! So get your PUP ready for our final WEEKEND... they are sure to have a blast in the maze and in the farm yard! 
CAN MY COMPANY ADVERTISE AT THE MARYLAND CORN MAZE?
DOES YOUR CORN MAZE OFFER GROUP RATES?
YES! Groups of 10 or more get $1 off each. Just add 10 or more tickets to your cart and the discount is calculated automatically. 
DO YOU HAVE SUGGESTED ITEMS WE BRING ALONG?
closed toed shoes! (boots if it has rained recently), bug repellant... sunscreen.. a hat..sunglasses and an adventurous Fall spirit!
CAN WE COME ON A WEEKDAY?